How to Buy
Shopping online became more popular due to its convenient payment method and delivery policies. You can easily purchase our products via mobile devices by steps follow:
Step 1: Select your product
Choose products you want to purchase, see details and add to cart.
E.g: Choose Orchiata Pine Bark 40 litres, see Details, click Add to Cart button and do the following steps.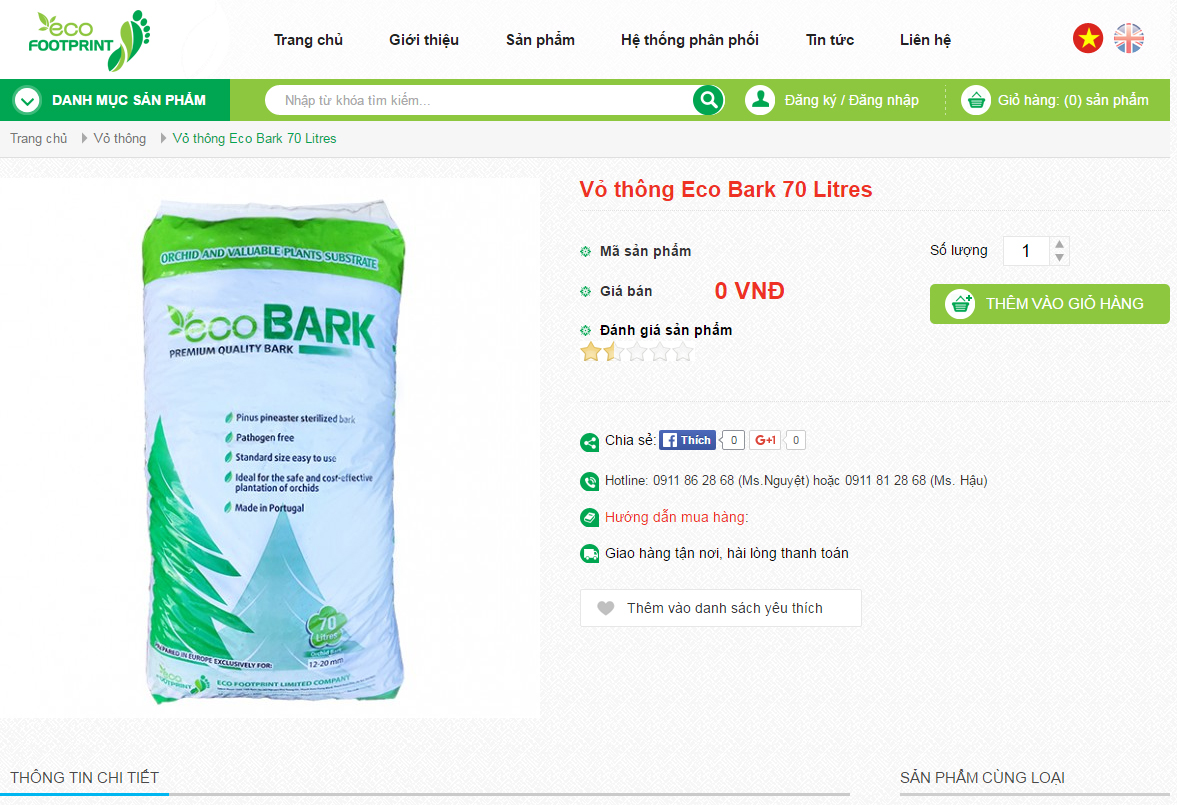 Step 2: Your Order & Choose payment method
- Choose Purchase Other if you want to buy other products.
- Choose Quantity and click Update Cart button.
- Fill your infomation and receiving address.
- Choose your prefered payment method.
- Check your order and click Purchase button.
Step 3: Complete your purchase
- Check your order.
- Click the Purchase button.
​
Your order will be checked and confirmed soon.
Thank you for choosing our products. Any issues can be contacted to our hotline in office hours (8.15 a.m - 5.30 p.m).
Hotline: (+84) 911 865 868 or (+84) 0911 865 866.